In Japan PHJ organizes seminars and participates in events to introduce its health and medical educational support projects in Southeast Asia.
Since March 11, 2011, PHJ has been implementing the East Japan Disaster relief and reconstruction support project, also.

Disaster Relief and Reconstruction Support
PHJ has been carrying out the East Japan Disaster relief and reconstruction program since March 2011.
The emergency support and reconstruction of hospitals suffering from the disaster in Kesen-numa,
Ishinomaki, and Tagajo in Miyagi Prefecture ended in 2018. (Please refer to the Past Project)
Support to launch Psychosomatic Counselling Room at Minami Soma, Fukushima (2019-2021)
Support to Minami Soma: Suffering from both East Japan Earthquake/Tsunami disaster and Fukushima Nuclear Power Plant Accident, the reconstruction in Fukushima Prefecture is not proceeding as planned. The disaster related death rate of Fukushima announced by the Reconstruction Agency is the highest among the three disaster affected prefectures.
Within Fukushima, the death rate of Minami Soma is the worst. PHJ recognized this grave situation and decided to extend support to mental health care of the people of the Minami Soma, by launching a psychosomatic counselling room, in cooperation with Dr. Arinobu Hori, Director of Hori Mental Clinic.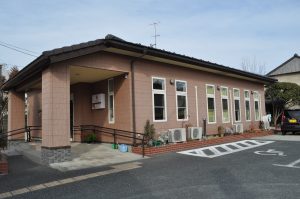 Hori Mental Clinic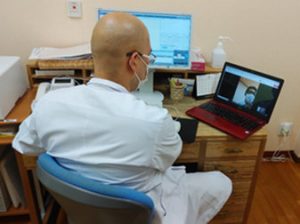 Remote counselling
PHJ and Medical Incorporated Musubino-kai concluded a Memorandum of Understanding to launch a counseling room where a clinical psychologist extends counselling service in January 2019.
*Psychosomatic Counselling: a clinical psychologist extends 50 minutes of listening, understanding, accepting, and sympathizing service to reduce a patient's mental and psychological stress. The psychologist further helps the patient to find a solution by understanding what he/she wishes to do and how to achieve it.
Clinical psychologist is a private qualification. In 2018 Certified Psychologist System started as a national qualification.
FY2021 East Japan Disaster Support (Yen)
Balance at
FY start
Income
Expenditure
Balance at
FY end
2,634,053
3,560,063
4,930,000
1,264,116
Charity Calendar Project
Project period: 2010-
Project sites:
2010-2016: Indonesia, Thailand, Cambodia, Japan
2017- : Cambodia, Myanmar, Japan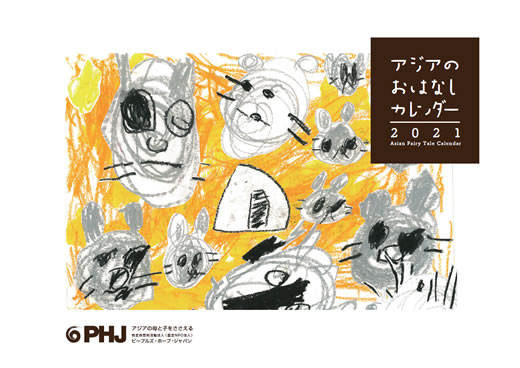 PHJ has been publishing its original calendar showing the paintings of the children of the project sites.
Country Information
Japan
Area
378,000 sq. km
Population
127 million
Gross national income per capita
US$42,000
Ethnic groups
Japanese 98.5%、
Ainu, Korean, Chinese
Language
Japanese
Religion
Shinto + Buddhist 84%、Christian 2%、
Others 7.8%
Life expectancy
85 years
Fertility rate
1.4 children born/woman
Literacy
99%
Infant mortality rate
2 / 1000 live childbirths
Under 5 mortality rate
2 / 1000 children
Percentage of 1 year olds fully immunized against measles
98%
Maternal mortality rate
5 / 100,000 persons
Skilled attendant at delivery
100%
HIV/AIDS prevalence rate(15-49 years)
Not available
Source* UNICEF 2021