Introducing Our Staff
Meet the staff members of PH-Japan.
PHJ Tokyo Staff Members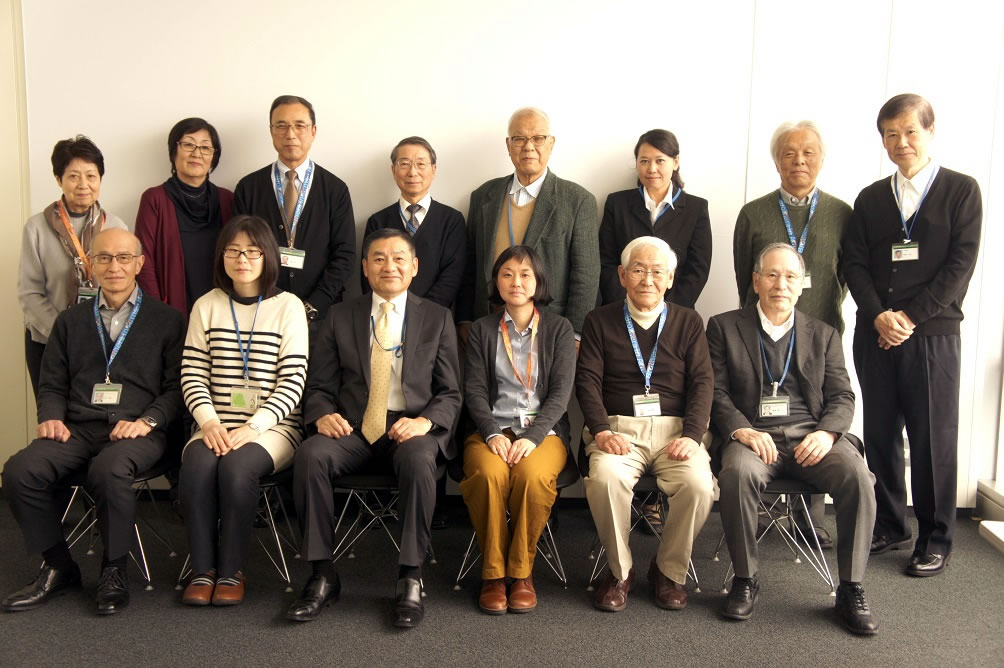 At the Tokyo Office, a total of 15 members (as of April 2019) are handling fund raising, project support, communications and administration.
PHJ Cambodia Staff Members
Acting Country Director of PHJ Cambodia

Yoshimi Nakata

Project Manager

Kanako Ishiyama

I started my duty as a project manager of PHJ Cambodia Office last April. I found working for the field of child and maternal health is a very rewarding experience. I believe that protecting and assisting in improving their health can contribute to developing the country itself. I really enjoy working with our local staff. (Master of Arts in Political Science, PHD Candidate)
Administrative Officer


Thida

I have work experiences more than 13 years in administrative, accounting works, and project management . I am very excited for this opportunity to handle administrative, procurement, and accounting works in supporting PHJ's MCH project implementation, ensuring the project are running smoothly, all support are satisfied by staff with sound stewardship, transparency and effectively.

Project Assistant

Sinol

I graduated from University in 2012.I started to work with PHJ from October 2014. It is a
great pleasure for me to work with PHJ including the Country Director and other staff in the new project. I want to contribute for the development of Cambodia in many fields.

Project Assistant

Sreyleang

I graduated as a secondary midwife in 2015 and have a bachelor of English degree. After I joined PHJ, I found it important to improve health education at the rural area. I really love the way of working and environment of PHJ and to continue working until the end of the Project.
(Secondary Midwife)
PHJ Myanmar Staff Members
PHJ Myanmar Country Director

Yuichi Shingai

■Representing PHJ in Myanmar

I joined PHJ in June 2014. After experiencing varied functions in the Cambodia, Indonesia, and Thai offices, I assumed the post of the Country Director of the Myanmar Office in March 2015. I would like to contribute to the people of this country in the health improvement field. (Master of Public Health)

Program Officer

Phyo Zaw Aung

I'm trying the best to assist Country Director in order to achieve our project goal and PHJ mission.
I'm really happy working as the first local staff. I love walking, listening and watching adventure and animation movies.
Thank you, PHJ supporters for your kindness to our needy communities in Myanmar.

Project Officer

Phyo Min Thu

I graduated from the University of Community Health and started to work at PHJ from December 2016. My hobbies are reading and learning new things. I believe that public health is really important. I enjoy doing this great job and trying the best for all.

Field Officer

Aung Thu Myint

I graduated from University of Community Health and started to work at PHJ in October, 2018. I am interested in public health as I believe it is really important for community. I am glad to work in the PHJ Myanmar Office to apply my public health knowledge in the project sites. I will try my best.

Field Officer

Zarni Lwin

I started to work in PHJ from November 2018.
PHJ provides health education, medical facility and equipment for the community. I'm enjoying to work as a PHJ staff in rural communities. I think PHJ project is very effective to them and I hope it helps developing the health care system in Myanmar.

Accountant

Than Than Sint

I joined PHJ in May, 2018. I like helping people and enjoy working at PHJ. Our project is supporting to build the health facilities, donate medical equipment and conduct a health education for MCH. I believe this project will help to improve health status of mother and child in rural area. I am trying the best for our project.